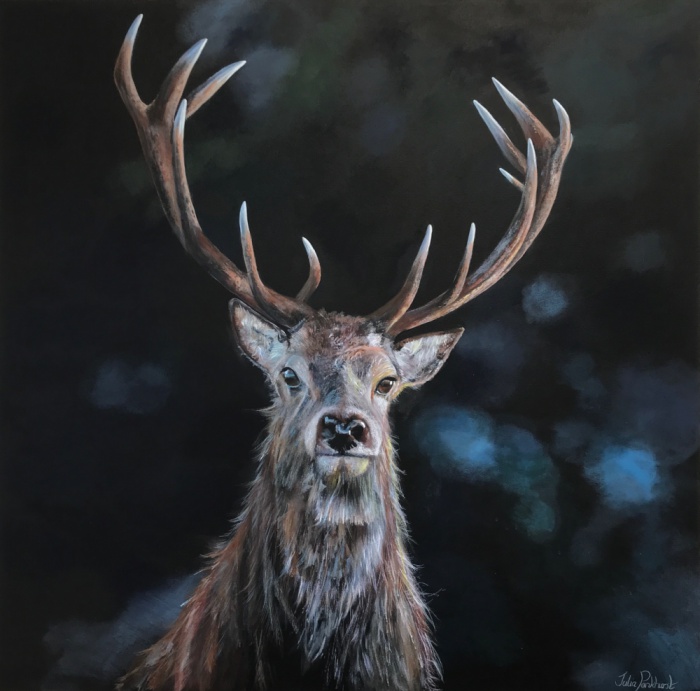 06 Dec

Free mini print offer

Hi All

  I hope you're all looking forward to the Festive Season!!
 As always I've got lots of great things to tell you about. It's been a busy season, with the last few County Shows and opening my Gallery….. exciting times!!

You won't be surprised to hear that I have a number of new paintings, not least of which is the incredibly cute Alfie, our latest edition to the herd 'Bruce' and the majestic 'Laird of the Glen', a proud and enigmatic Stag with a full compliment of antlers!

Visitors to the Pankhurst Gallery website will have noticed the recent addition of mini prints and for the festive season I would like to introduce these to you through a special offer: Spend £25 or more and we will give you a FREE mini print of your choice (add this at checkout). With 34 to choose from there will be something for everyone (offer ends 31st December 2018).

For those of you who are collectors of originals, I would like to introduce to you 'The Laird of the Glen' – a magnificent Stag painted in acrylic on a 90cm x 90cm canvas whilst those who love the sea will appreciate the beautifully tranquil 'Warm Breeze' also painted in acrylic on 4 x 3ft canvas. Please visit www.pankhurstgallery.com for more details. 

DON'T FORGET last order dates for Christmas delivery is Tuesday 18th

Happy Shopping!

Julia

PS. If your in the area feel free to drop in and see us….